DRYLINK® WEB PORTAL
What do you do after you make the greatest lineup of restoration equipment in the world?
As the innovative leader in the water, mold and fire restoration equipment industry, we set out to make it easier for restoration contractors to automatically collect drying data, keep track of equipment and get paid faster by developing the Phoenix DryLINK® mobile app.
But we didn't just stop with our mobile app.
Get ready for a NEW WAY to access your data and manage your drying jobs.
We've designed a web portal, a companion to the DryLINK mobile app, that allows you to manage your drying jobs from the comfort of your office in real-time. With our new DryLINK website, you can:
See all jobs and their affected area readings in real-time
Sell all jobs on a map
Add new jobs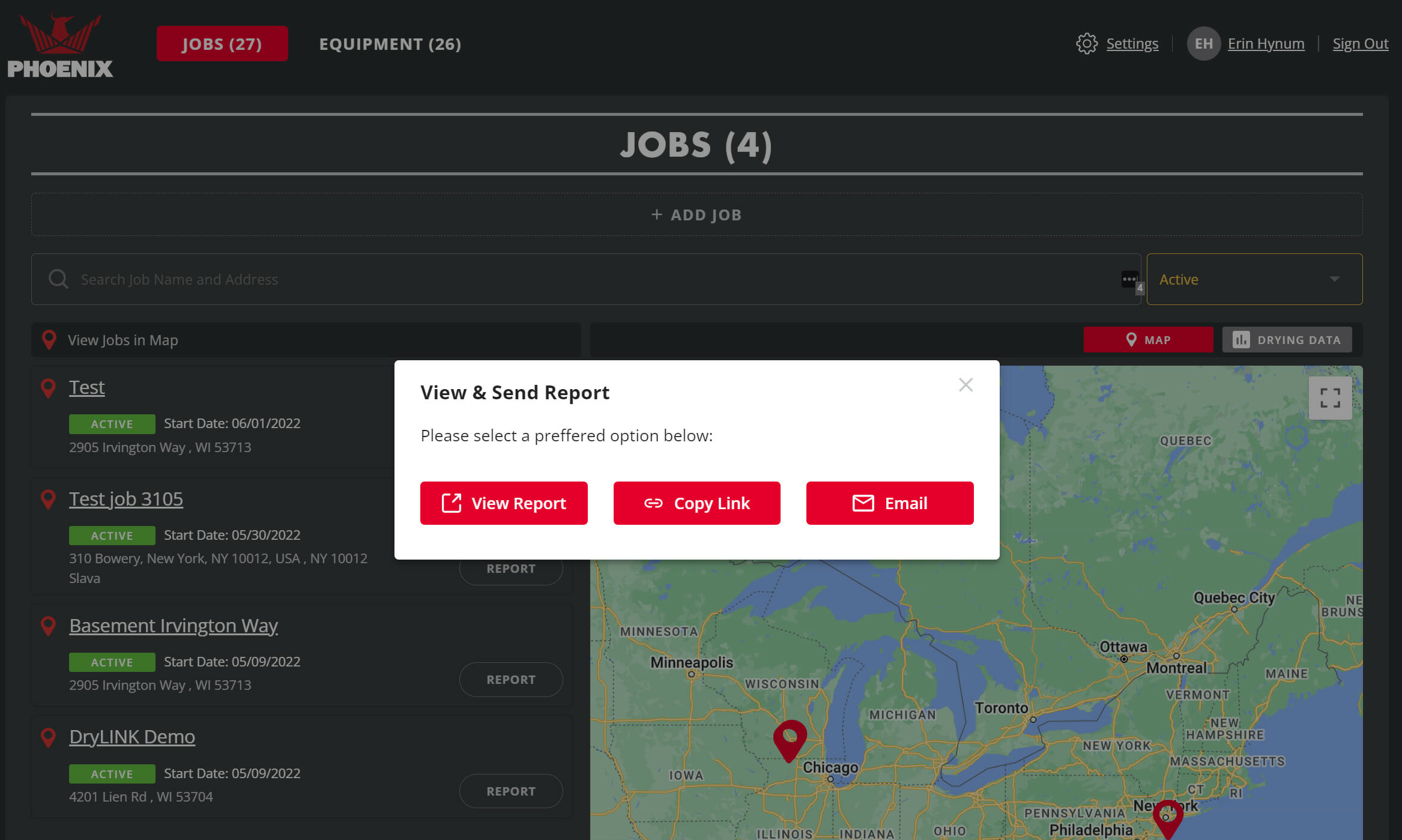 View or email the drying report from any job
View all readings from any piece of equipment on the job
View each room and chamber on a job for IICRC equipment-recommendation compliance
Schedule daily readings to occur automatically
Set up your DryLINK Team easily
Add your company's logo to the drying report
Add/edit non-smart equipment